Students For Liberty Indonesia is proud to announce Liberty Now, a conference to introduce pro-liberty ideas to Indonesian students and discuss the country's current challenges in the realms of individual liberty and economic freedom.
The conference will take place on Saturday, July 29, 2023, from 11:00 AM to 5:00 PM, at Graha Inti Fauzi, South Jakarta, Indonesia.
Liberty Now will feature three lectures:
"Liberty Makes Us Equal" with Antonius Cahyadi, a distinguished academic from the prestigious Faculty of Law at the University of Indonesia, who specializes in Comparative Public Law and Good Governance.
"The Economics of Liberty" with Alfian Banjaransari, Indonesia Country Manager for the Center for Market Education (CME-ID), who possesses a strong interest and knowledge in economic and social analysis.
"Art and Liberty" with Geigo Saka Yudha, a professional graphic designer and illustrator for Students For Liberty, who has been using his art to promote human rights and freedom of expression since 2018.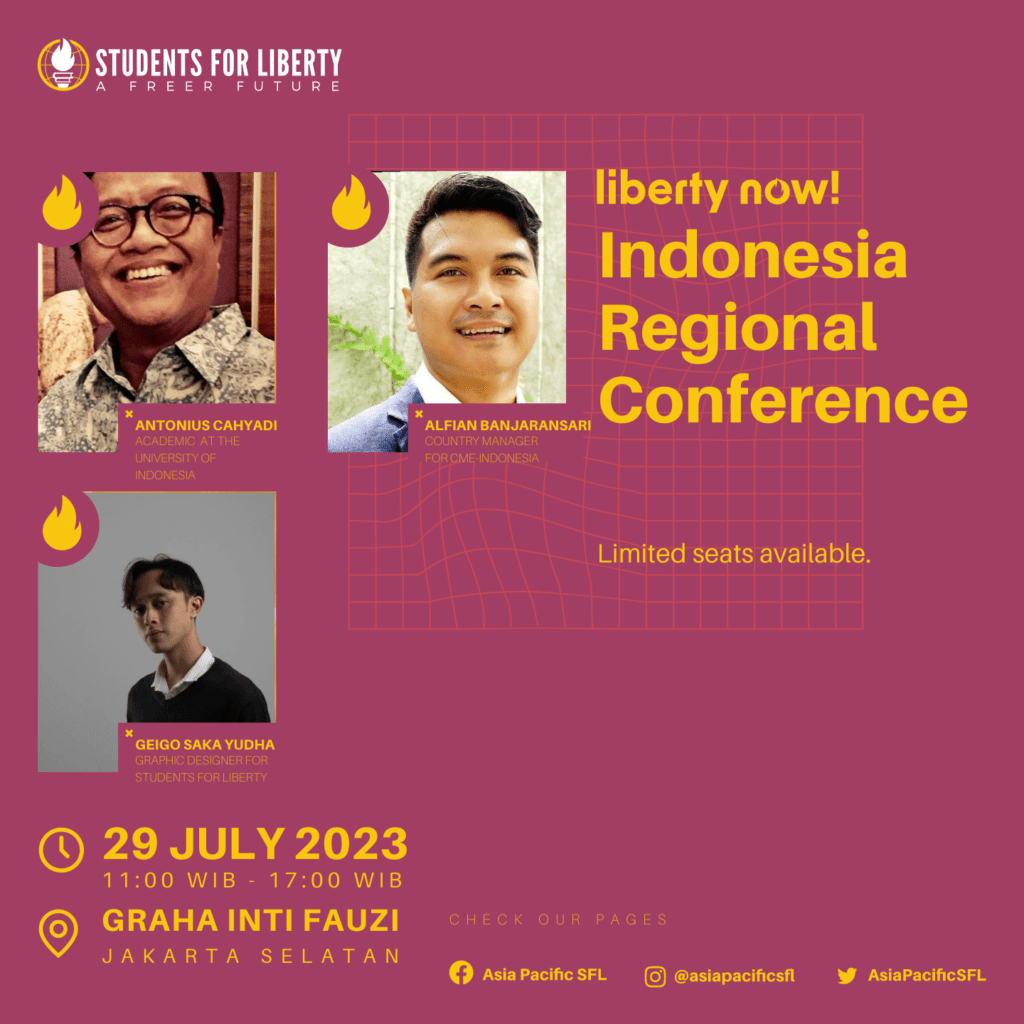 In addition to the lectures, there will also be a panel session titled Embracing Liberty. In this session, all of our speakers will discuss the status of liberty in Indonesia and answer questions from the audience.
A tabling and networking session with complimentary refreshments and merchandise will be held after the event. During this time, attendees will have the chance to engage with SFL coordinators and partner organizations.
The conference is free and open to all students, but registration is required. To register, please click on the button below:
For more information, please contact SFL Indonesia via Instagram at @SFLIndonesia or visit our landing page.