I'm Kayla French, a student at the University of Cincinnati and a current intern at Students For Liberty. I am beyond thankful for the invaluable learning experience I have received through my internship at SFL.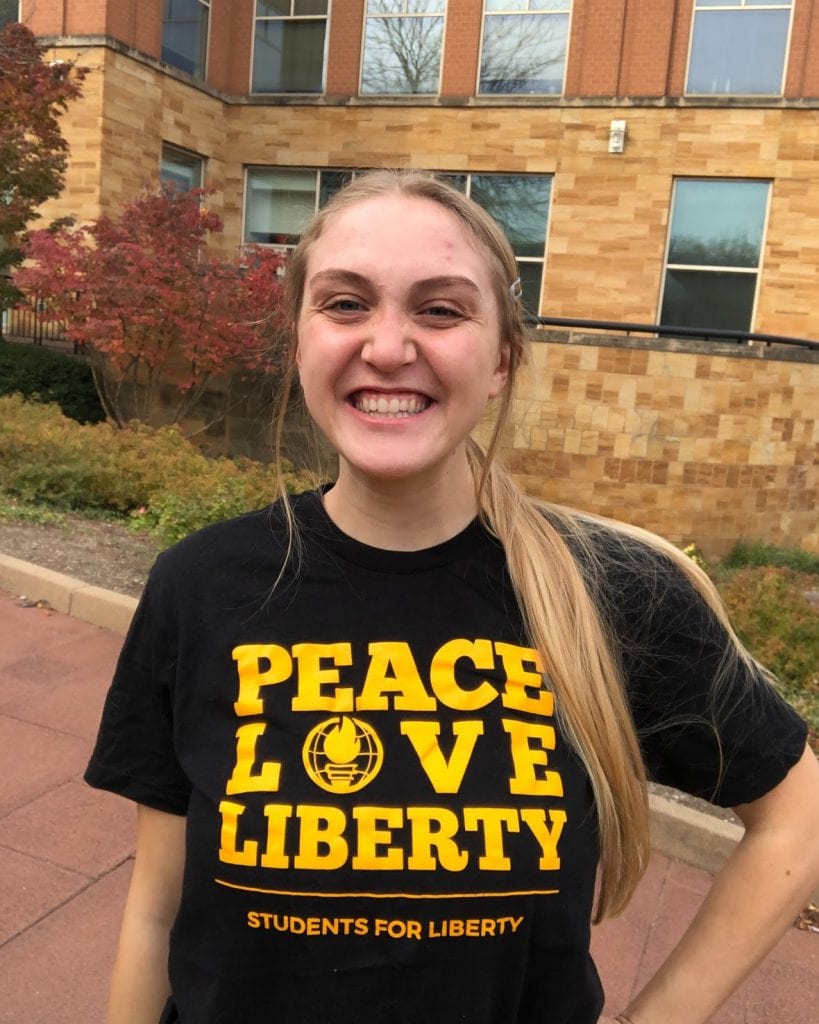 I became an advocate in the liberty movement when COVID-19 hit and I was studying abroad in Madrid, Spain. Experiencing a pandemic in another country opened my eyes; I saw the impact governments had when they obtained an abundance of power. During the lockdown, I lived with a host family and I was required to quarantine for 54 days. At that time, I couldn't leave the house once.
Once the lockdown lifted, there were specific time slots for leaving the house, even simply to go on a walk and get fresh air. I was shocked by the amount of power the government had to determine when I could go outside and exercise. This is what opened my eyes to learning about the consequences of big-government solutions.
I took my education into my own hands to learn about individual freedom. In my research, I looked for programs specializing in the liberty movement and found the Koch Internship Program through the Charles Koch Institute. That program allowed me to partner with Students For Liberty.
I was ecstatic to work with Students For Liberty because they are unlike any other organization. Students For Liberty trains and empowers the next generation of leaders to think about the world differently, fighting to bring about a free society, through a bottom-up approach.
During my internship at SFL, I worked on the Development Team, which allowed me to discover how the nonprofit world operates. In addition, the development team opened my eyes to all the possibilities in the workplace.
My favorite part of my internship at Students For Liberty was the people I worked alongside with – the staff at SFL are some of the most driven and hardworking individuals I have ever met. The team atmosphere is supportive and dynamic, deeply rooted in empowering one another and the next generation of students. I owe my extraordinary internship to the SFL staff; I am beyond thankful for their support and mentorship in my work and personal growth.
My internship at SFL has been a vital component of my college education. It has and will continue, to serve as an instrumental building block in my future and I am excited to use my internship experience as a catalyst in transforming a free society for the next generation.
To read more student stories, be sure to check out our cluster page by clicking on the button below.
This piece solely expresses the opinion of the author and not necessarily the organization as a whole. Students For Liberty is committed to facilitating a broad dialogue for liberty, representing a variety of opinions.