2020 has been a whirlwind year so far! With so many ups and downs, it's hard to believe it's still September. Both locally and globally, changes have happened, movements have risen and fallen, and issues have been discussed. However, among all of this, something beautiful is also happening.
Many activists around the globe raised their voices earlier this year around the Black Lives Matter, along with many other causes. Activism comes in all shapes and forms, but what was particularly impressive was fans around the world uniting to present a strong front unlike anything we have seen before.
Fan activism isn't a new concept, although it was perhaps not always well known. Now, we can safely say that it is. Let's take a look at what fans have been doing this year to bring about change.
Pride Month: the Harry Potter controversy
The Harry Potter fandom has been hailed as one of the largest and most inclusive fandoms to date, with the franchise tackling prejudice in multiple forms and promoting equal rights throughout its significant run. Studies published in the Journal of Applied Social Psychology even showed that children who grew up reading Harry Potter were more accepting of differences than children who did not.
However, fans of the franchise received a shock when the author, J. K. Rowling, tweeted some hurtful comments concerning the transgender community. This has not been the first time JKR has been insensitive to these issues, and her comments (which she later defended) were met with outrage.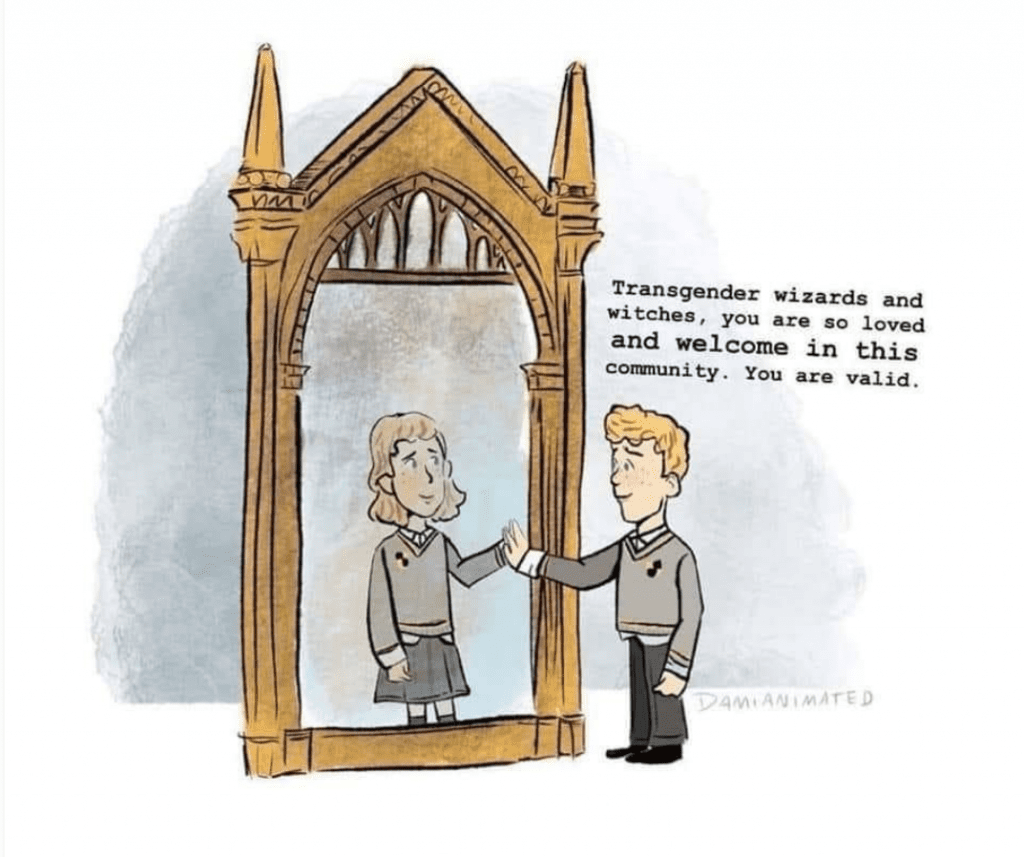 However, the fandom was quick to assure their members that everyone is welcome among the ranks of the Harry Potter fans, with the backing of movie cast members including Daniel Radcliffe, Emma Watson, and Evanna Lynch.
This is not the only instance of the Harry Potter fandom championing social issues. The Harry Potter Alliance's Granger Leadership Academy is actually an academy teaching fans how to be heroes. It's currently the only fan activism conference in the world. This year, it is fully online.
Fandoms for Charity
Around the world, multiple charity organizations have spawned from fandoms. Recently, San Diego Comic-Con even had an online panel dedicated to some of these organizations. As one founder mentioned, "It gives fans a focal point, something to do rather than 'let me watch the show again for the 100th time.'"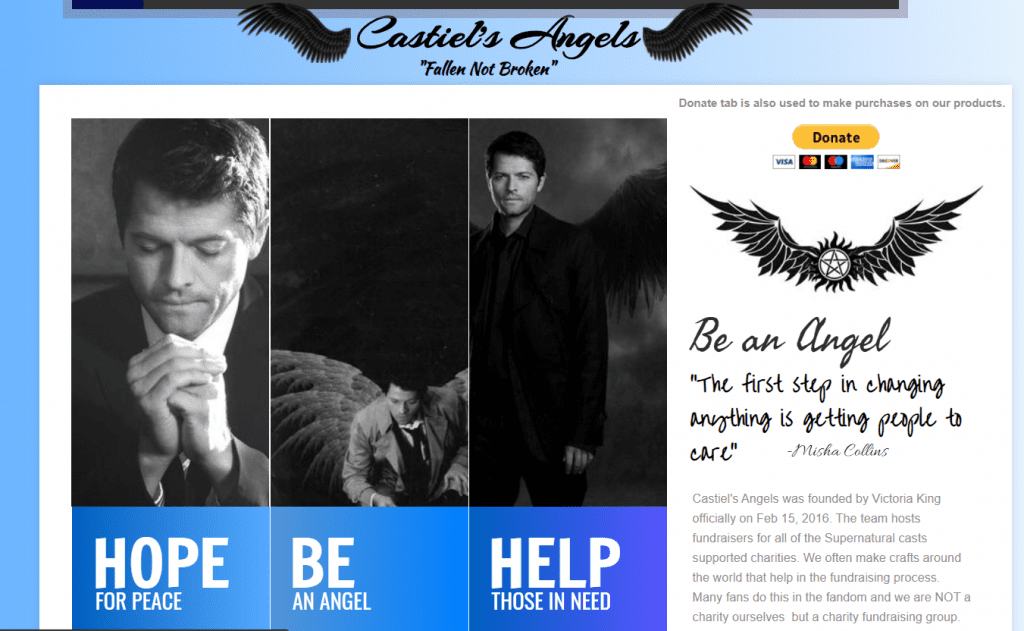 From supporting the charities endorsed by the people behind the fandom, to taking care of the fandoms' own members with charities focusing on mental health, these movements have become forces to be reckoned with.
K-pop fans flood the twitter #WhiteLivesMatter hashtag
Along with the rise of the Black Lives Matter movement earlier this year was a counter movement called White Lives Matter. This was generally not well received as it can be seen as an attempt to detract from the importance of the original cause.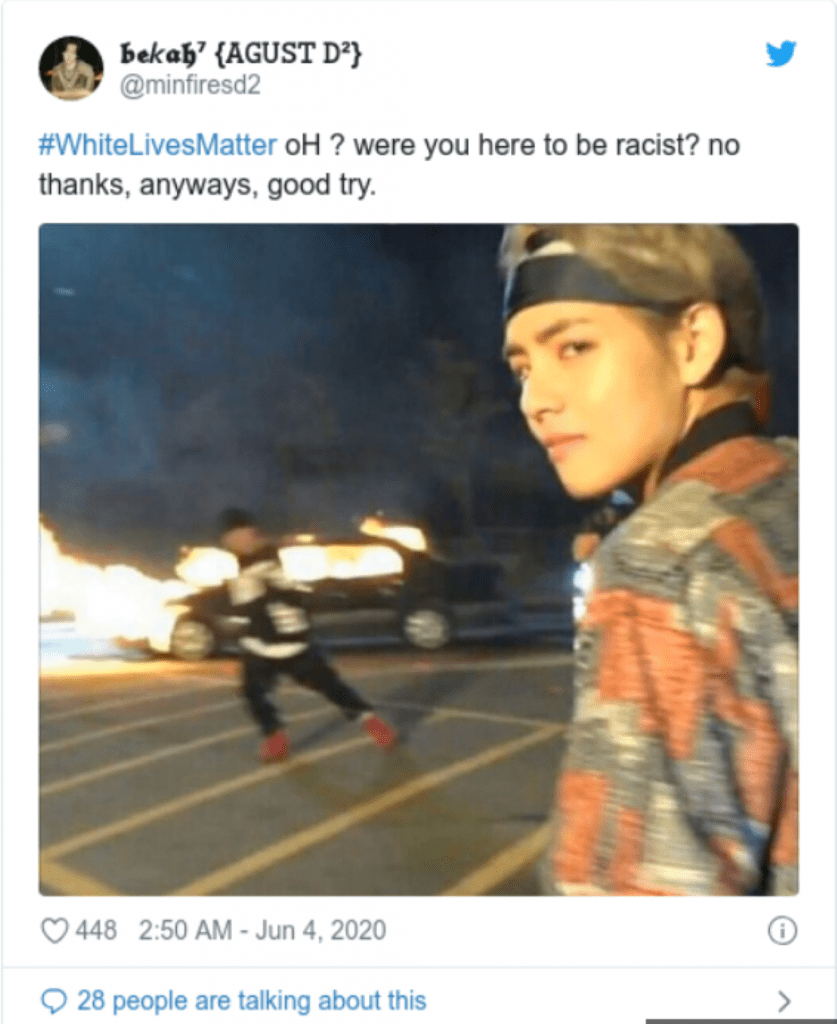 When social media began to be flooded with posts countering the BLM movement using the WLM hashtag, K-pop stars and their fans decided to do something about it. In a show of solidarity, within a matter of days, the entire fandom tweeted photos of K-Pop celebrities using that hashtag, and the 'counter movement' was suddenly full of photos of these celebrities, thus suppressing any use the hashtag could have had.
Either TikTok users or K-pop fans hijacked Trump rally
This one needs no detailed explanation. It already made headlines.
Donald Trump was widely criticized for his leadership this year, and when he announced he was holding a political rally during the COVID-19 pandemic, many people were not impressed. Nonetheless, tickets sold out and the organizers were very excited about the rally. However, in the end, only around 8000 people turned up, less than 10% of the expected turnout.
It soon became apparent that there had been two groups, one being a community of young TikTok users, and another being a branch of the K-pop fandom, who had decided it would be a nice prank to reserve tickets for the rally with no intention of going.
Who said that fans can't make a difference? Any group can stand for what they believe in and have a genuine impact!
Are you interested in taking the next step? Start your journey today! You can apply to join our Local Coordinator Program by clicking on the button below.
This piece solely expresses the opinion of the author and not necessarily the organization as a whole. Students For Liberty is committed to facilitating a broad dialogue for liberty, representing a variety of opinions.