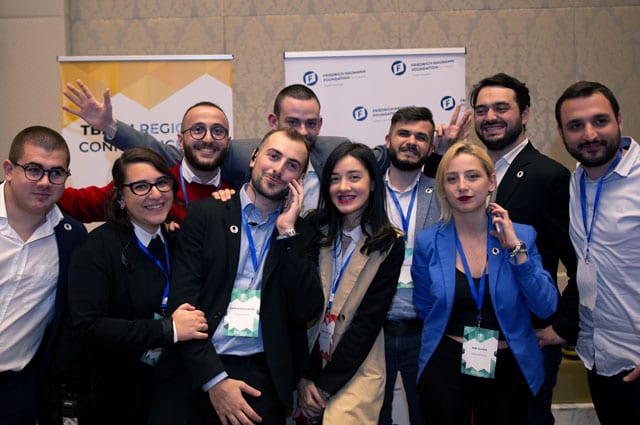 In November, pro-liberty students and activists from around the former Eastern Bloc and beyond met in Tbilisi, Georgia, to talk about an essential value – freedom. 1,400 people attended in person and tens of thousands more joined in through the online live stream. What is perhaps most impressive is that Students For Liberty supported this event with only €2,740 while the remaining €6,500 was raised locally. With 30 volunteers working at the event, it was truly driven by a local fervor for freedom.
Keynote speakers included Terry and Matt Kibbe, Trevor Burrus, as well as some local advocates for freedom. Important pro-liberty political figures, Giga Bokeria and Zurab Japaridze, from different parties in Georgia, shared a panel called "Road to Freedom." This was the first time these key politicians shared a stage for a public discussion, leading to some referring to this as something of a "historic panel" and "the most important political discussion" happening in Georgia right now.
In an area unaccustomed to freedom, this is a groundbreaking event whose importance will be felt for generations to come. We are proud to have supported these students at the forefront of the push for greater liberty.