In this section, you will read about our most recent events organized by our leaders in South Asia.
Our Academics Track hosted their first webinar in Hindi, the New Education Policy. This was the most watched live stream of the month, with 1300 views!
Watch the webinar by clicking below.
On September 18, SFL North India hosted a Samvad, titled 'Individualism in Rock Music'. The event saw 25 participants share their views on freedom of expression in the arts.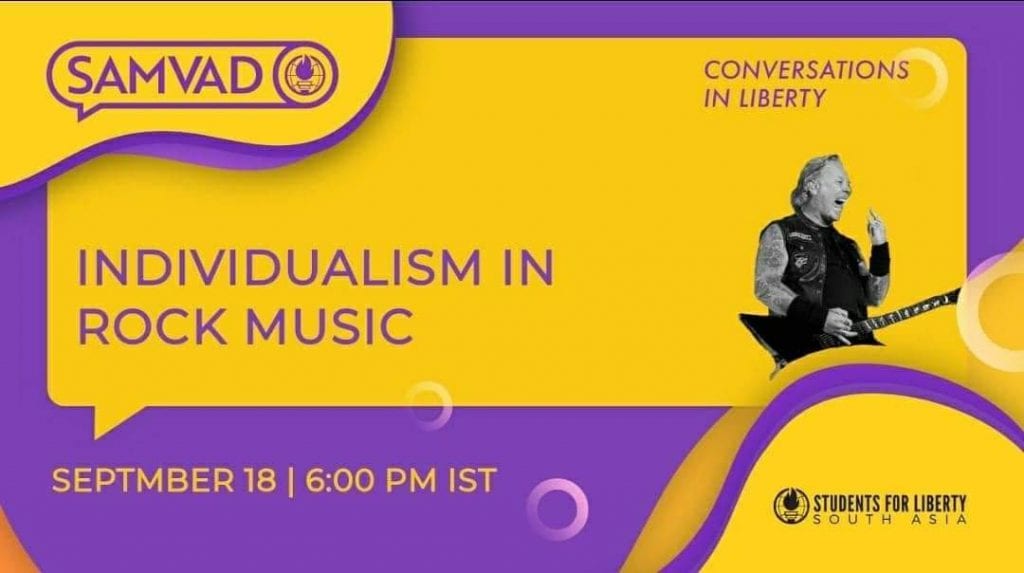 On September 26, 2020, SFL South India hosted a round table discussion on liberty and human rights. The event grossed 843+ registrations, with a live audience of 300+ attendees. Watch the event by clicking on the button below.
---
To see what more of our students are planning, don't forget to check out our Events page by clicking on the button below.