Impact of the Omnibus Bill on Job Creation
On October 17, Amelia Yasmin, Andrew Nathanie, and Jessica Gunawan from SFL Indonesia hosted a webinar to discuss the impact of the "Omnibus Law" on jobs. This controversial bill was passed by the Indonesian government in an attempt to attract investment and stimulate the economy. 89 people registered and 56 more tuned in through Facebook.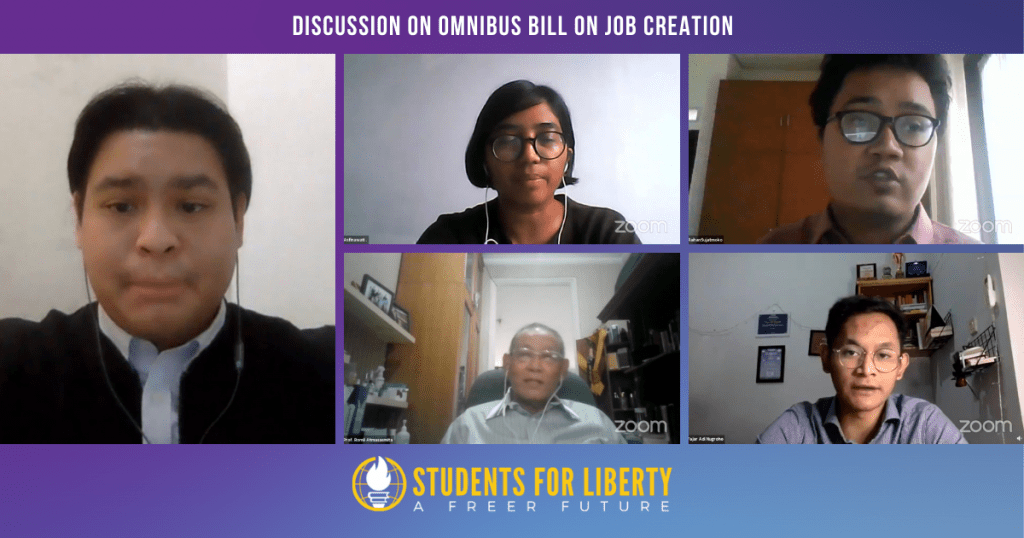 Introduction to Identity Politics and Social Egalitarianism: Feminism
On October 22, Ryan Connelly from SFL Australia gave a virtual presentation to discuss whether the push for social egalitarianism through identity politics has benefitted or reduced the well being of women. 16 people registered and 84 saw him live on social media.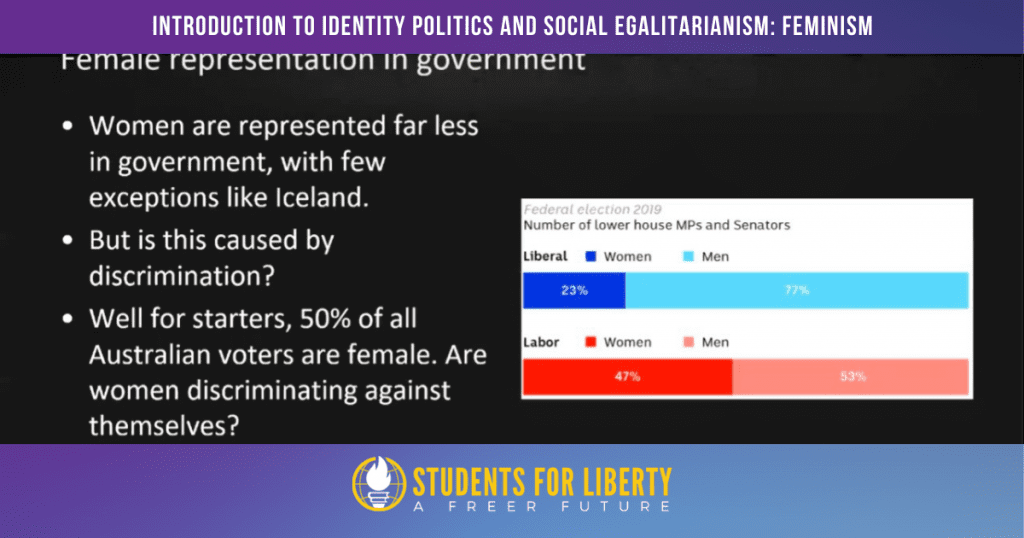 Does Liberalism Have a Future?
On October 2, Haikal Kurniawan from SFL Indonesia held a webinar with Rizal Mallarangeng, co-founder of the Freedom Institute, on the future of liberalism. 121 people registered for the event.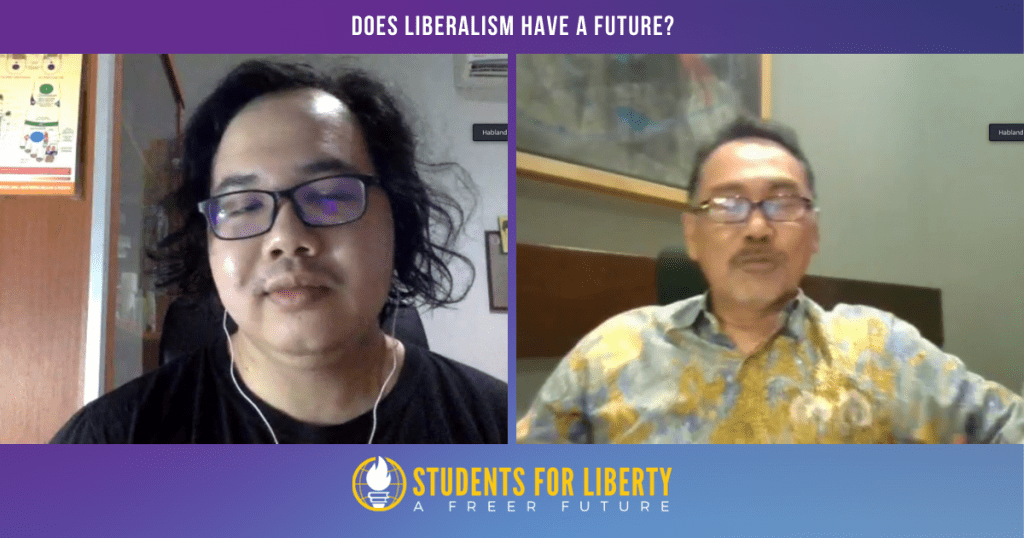 To see what more of our students are planning, don't forget to check out our Events page by clicking on the button below.