African Students For Liberty is delighted to announce the winners of the the ASFL 2020/2021 Regional Awards in the following categories:
Student of the Year (Winner):
Timothy Morenikeji is the current National Coordinator for SFL Senegal and Guinea Bissau. Not understanding the languages in these regions, he devised a communication tool which he uses to check in on the leaders frequently. Furthermore, he has spearheaded the success of the Lusophone region, a region where Students For Liberty had struggled for some time. Over the past year alone, the region had the highest number of local coordinator applications ever received and hosted many amazing events. Timothy also helped grow SFL activities in Senegal.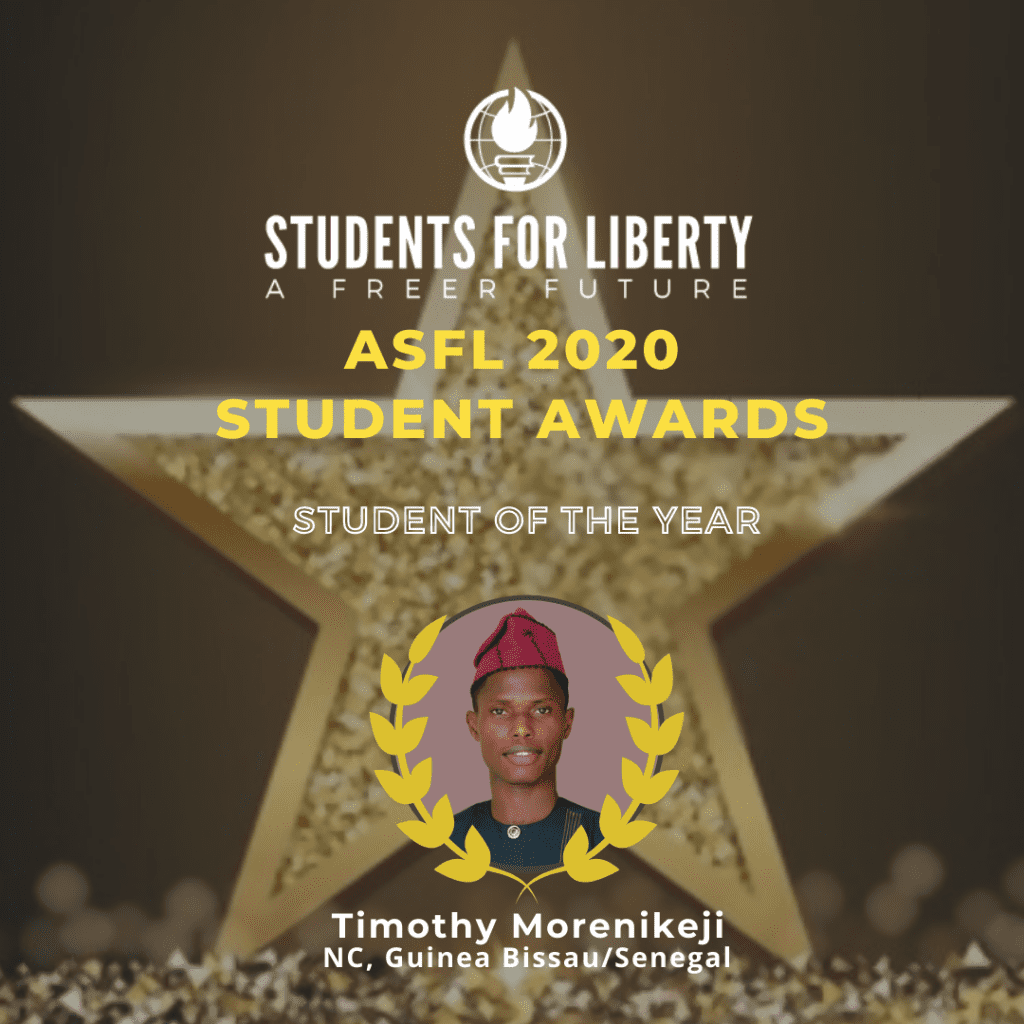 Nominees in this category included:
Ogechukwu Egwuatu – Regional Coordinator, Francophone West Africa
Monia Wakana – Regional Coordinator, Great Lakes
Oluwadamilola Adepoju – National Coordinator, Nigeria
Moses Sinkala – National Coordinator, Zambia
Denis Oscar Bua, National Coordinator, Uganda
Group of the Year (Winner):
Students For Liberty Zambia: With a total of 40 leaders, SFL Zambia is one of the most active and steady Students For Liberty groups in Africa, hosting an average of two meetings and at least three events every month with at least 20 attendees. The group is headed by National Coordinator Moses Sinkala.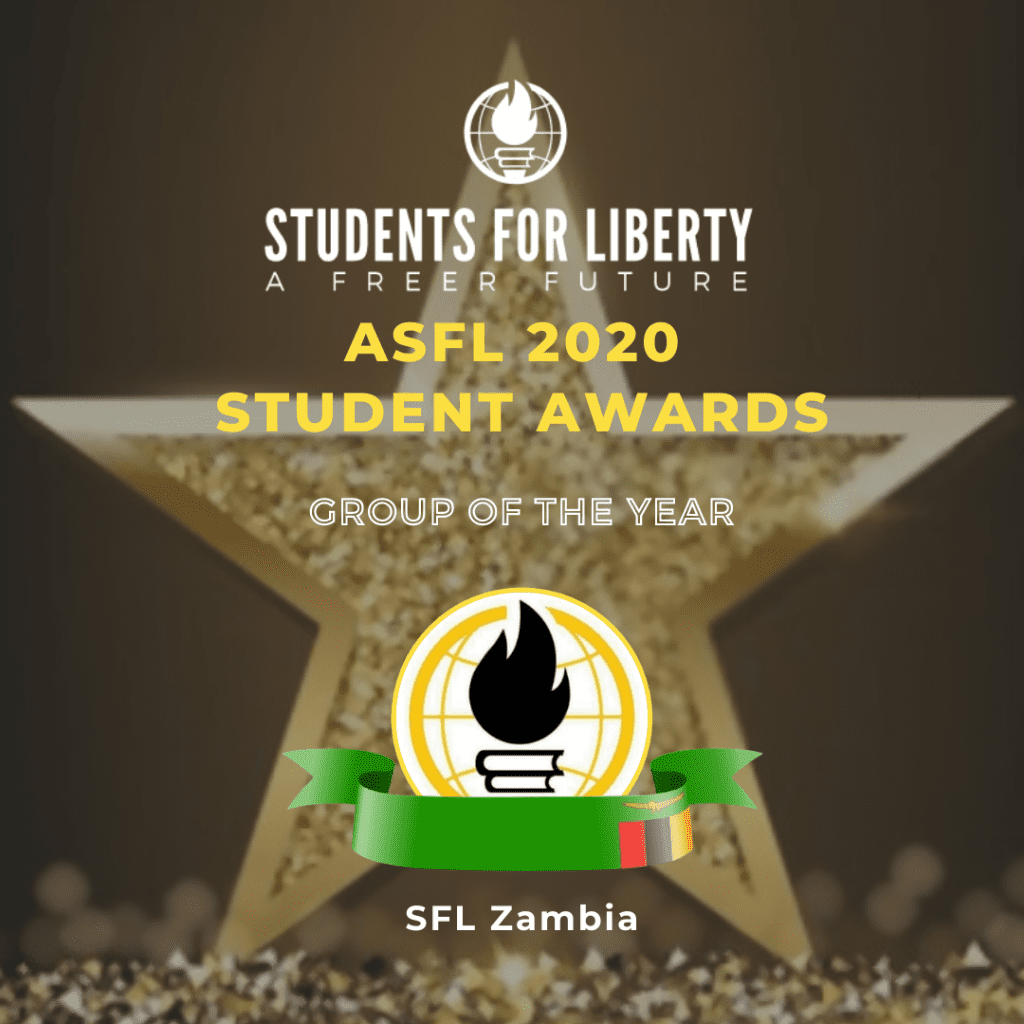 Nominees in this category included:
SFL Burundi
SFL Nigeria (South West I)
SFL Kenya
Event of the Year (Winner):
Francophone Regional Conference: This event was an online conference that took place over two days on December 8-9, 2020. It consisted of keynotes and panels covering different topics around free market capitalism, development, and activism in the Francophone African region. It was also an opportunity to promote Students For Liberty in the region and, despite the ongoing COVID-19 pandemic, to continue to promote the organization's mission and vision. The event had 396 attendees and 680 online views. It was organized by Regional Coordinators Ogechukwu Egwuatu and Monia Wakana.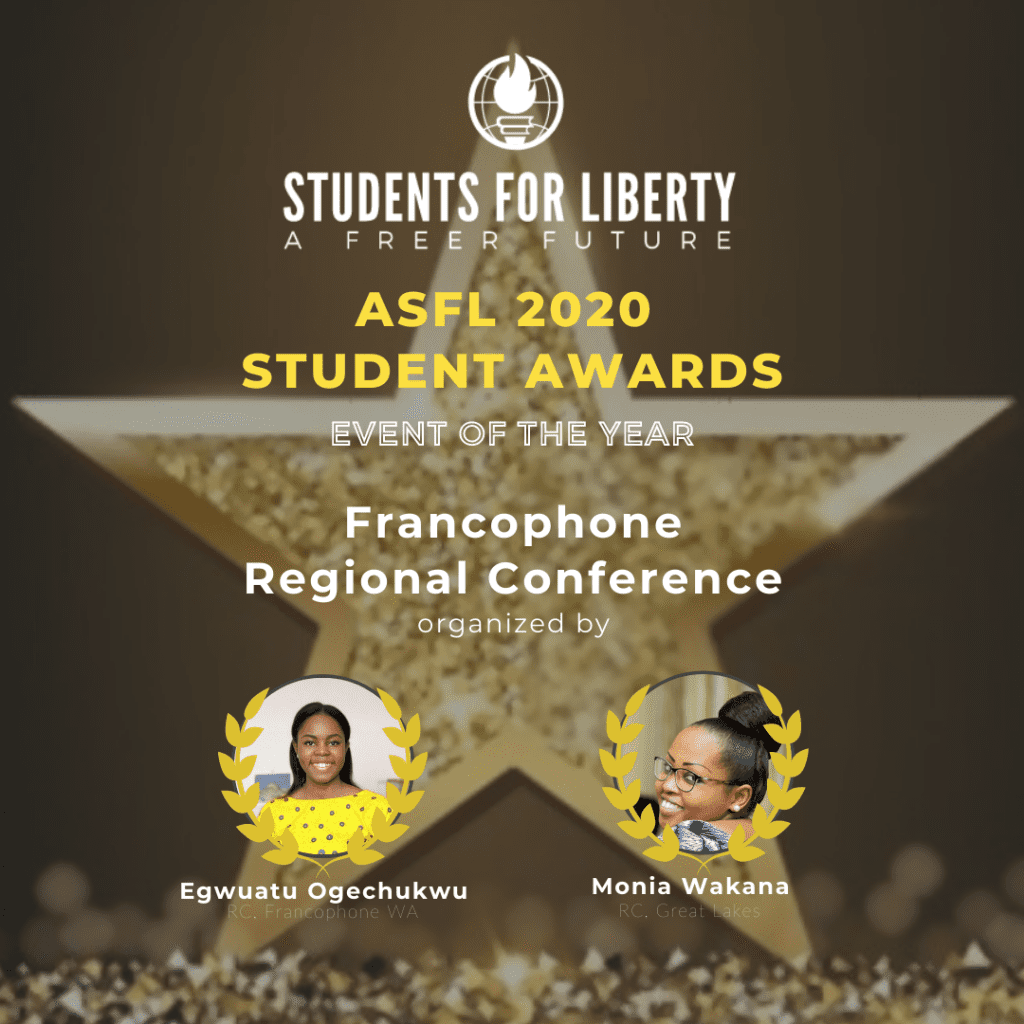 Nominees in this category include:
COVID-19 Models; Data Sufficiency, & Economic Implications in Africa, by Chike Donald
Caminho para a liberdade, by Carlos Da Silva
Why Liberty? By Dotun Famoriyo
Free Market Revolution in Burundi, by Lambert Nduwayezu
To read more recent updates from Students For Liberty, be sure to check out our News & Press section by clicking on the button below.