A Letter from the desk of Dr. Wolf von Laer
In this letter, you'll hear about the incredible successes we've had this year, which you'll see in our growth, as evidenced by our numbers, as well as stories of students and alumni who have made a tangible difference in advancing liberty.
These students are your students, and their successes your successes.
The Nobel prize laureate, Friedrich Hayek, inspired the next generation of leaders of liberty and, like him, you have done the same by empowering our leaders at Students For Liberty.
It is only because of your partnership that we have been able to shatter records this year, reaching more student leaders in more areas than ever before. Still, more is possible. There is no limit to what we can achieve together.
When I was a student leader with Students For Liberty, I never imagined I would one day be leading this organization.
Writing this letter to you now and thinking back to when I was in Germany starting out with my bachelor's degree in economics and social science, I remember worrying that I didn't have the skills necessary to succeed in completing the program.
Now, I have a PhD from one of Europe's most prestigious universities, and am leading this incredible multi-million dollar organization.
That is all thanks to Students For Liberty, and thanks to you. Without SFL, I wouldn't have had the opportunity to raise €50,000 as a 20 year-old, or organize events for hundreds of people.
It is only because of Students For Liberty's training, trust, and volunteer framework, that this has been made possible.
SFL, along with your support gave me the confidence to go for bigger and better things. Now, I am privileged to do the same thing for thousands of other volunteer leaders.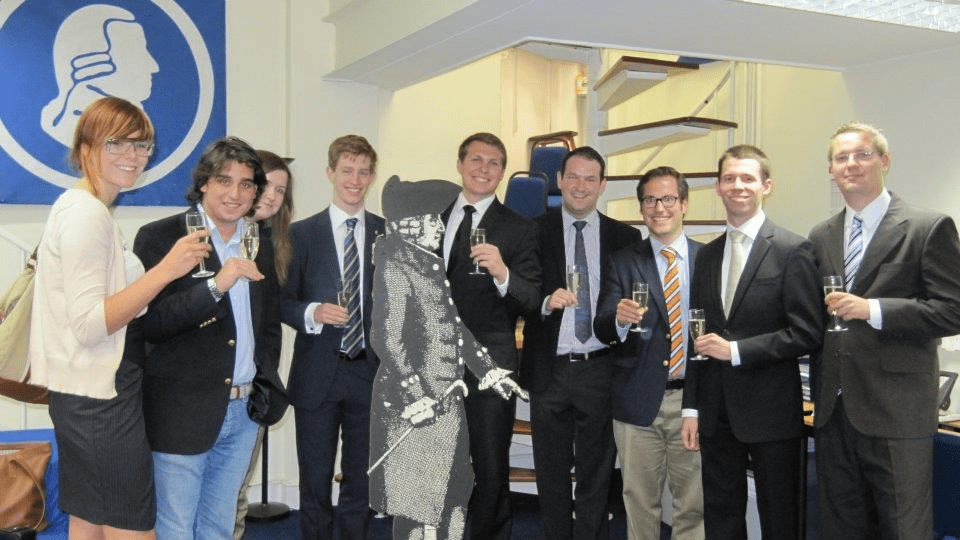 You have made other students feel so incredibly empowered that they already started working towards building a freer future while still in college.
Let me tell you about Marcus Maldonado, one of your rising stars, who is studying political economy at Tulane University in New Orleans.
While studying, he launched a student-led think tank, Wave Center for Policy and Enterprise, which works to "unite individuals around innovative solutions to society's pressing problems like incarceration, polarization, poverty, and more."
He credits SFL for this undertaking.
SFL has provided me with the foundation necessary to lead a project like the Wave Center. Without the training and guidance I've received through SFL, I wouldn't have the skills necessary to launch, grow, and sustain an organization in my community. SFL has provided me with the tools necessary to grow as a leader and to cultivate leadership on campus.
Just a couple of weeks into the school year, Students For Liberty helped Marcus and the Wave Center host an event called, "Totalitarianism and Democracy," to teach students about the dangers of totalitarianism.
Although the event was held on a Tuesday night at the beginning of the school year, more than 150 students came to hear Holocaust survivor Irving Roth and Gueum Hyok Kim, a North Korean defector, speak about their potentially deadly experiences with totalitarianism.
With this one event held on one campus, 150 students will now be able to say "no" to big government, because of your support.
Empowered students produce results
So far in 2019, we've had 98,673 attendees at 2,255 trainings and events.
Not only that, but we now have millions of people watching our videos on our Learn Liberty YouTube channel.
It is hard to believe the amount of growth we've had, when I look at our numbers from 2011. Then, we had just over 1,500 attendees. Five years ago in 2014, we were still well below 6,000.
In 2018, we had more people at our events than in the previous ten years combined, and this year, we even shattered that record, by almost 50%.
Our students are the ones who produce all of these astounding results.
They can do it because you are supporting them.
You make it possible for SFL students to do incredible things. Just listen to what they have to say: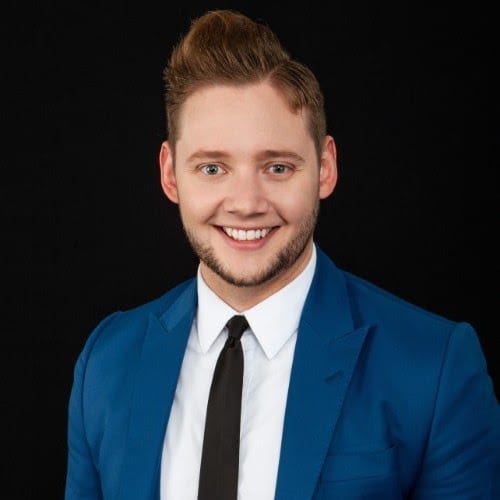 Students For Liberty's training is leagues ahead of other youth organizations. Students For Liberty taught me how to fundraise, organize conferences, advertise, brand, and market a product, how to write value propositions, op-eds, and press releases, and how to work with stakeholders to achieve a common goal. No other organization instilled in me the entrepreneurial drive like Students For Liberty did. I would not have these skills if it was not for Students For Liberty. Period.
Chris Harelson is the Executive Director of Prosperity Council, a Utah based state policy think tank aiming to make Utah a global leader in economic prosperity, by surpassing economies such as Dubai, Hong Kong, and Singapore.
You supported Chris as he rose through the ranks of SFL, starting as a Campus Coordinator his freshman year of college. Chris developed new skills, gained more responsibility, and even worked as a staffer for SFL.
Let's hear from another alumnus, who just this month changed the lives of more than three million people for the better: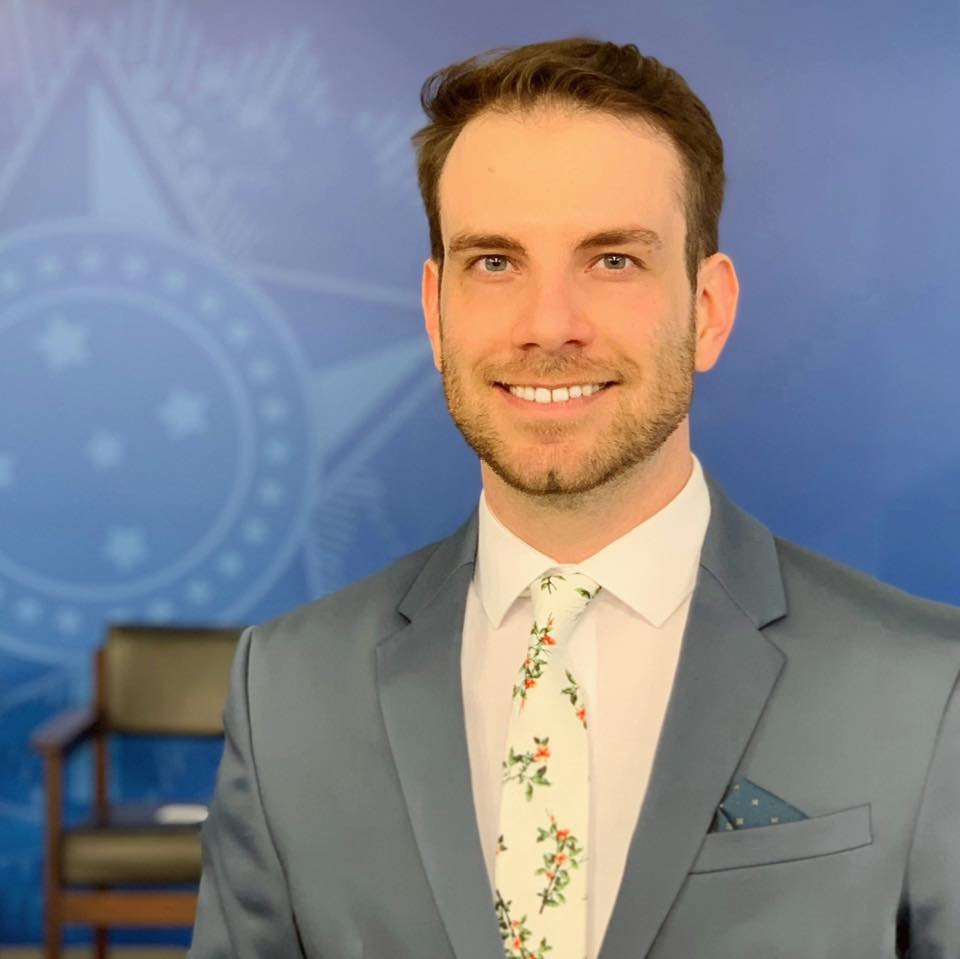 Becoming a part of SFL was an opportunity to break new ground in the public debate. SFL not only gave me an opportunity to join a network that spreads the ideas of liberty, it is a network that is so rare in that it helped me grow professionally. With Students For Liberty, you're going to learn skills that most universities won't teach you.
SFL alumnus Gianluca Lorenzon is working for freedom in Brazil, and succeeding. As a student, he was heavily involved in Students For Liberty, and he ran the influential group Clube Farroupilha, a club dedicated to spreading free market ideas.
After graduating, Lorenzon worked as a consultant with McKinsey and Company, and is now the Director of Debureaucratization (we should have this position in the US as well, don't you think?) in Brazil's Ministry of Economy.
In this role, he is truly making it easier for free people and free markets to thrive in Brazil, because of the foundation which you provided for him.
In August, the legislature of Brazil passed the Declaration of Economic Independence into law.
This legislation aims to foster entrepreneurship in Brazil by reducing arbitrary and costly regulations that make it difficult to start a business.
According to the Secretary of Economic Policy from the Ministry of Economy, the PM of Economic Freedom, it will increase the GDP by 7% in the next 10 to 15 years and will reduce unemployment by 4%.
It will generate jobs for over 3.5 million Brazilians. Isn't it incredible that your student accomplished this?
We're not done
Students For Liberty is doing remarkable things, and we're just getting started.
In 2020, we're going to be bringing together liberty-minded individuals all around the world.
In addition to LibertyCon and LibertyCon Europe, we're looking forward to state conferences in Brazil, launching a global campaign on tech freedom, and hosting events that push reform for free speech on campuses and the criminal justice system.
With a presence now on every inhabited continent, we can't wait to see how many people we will inspire at our events, after breaking the 100,000 mark this year.
With an essential team of specialists on board, we are always working to serve our students and the liberty movement, even better than the year before.
Like our students, all of us here at Students For Liberty thank you for the opportunity to do the work that we do.
It wouldn't be possible without your support and faith in our mission.
If you'd like to invest in liberty before the year's end to ensure our continued growth in 2020, please click on the button below.
We know you have so many options when it comes to end-of-year giving, which is why we work hard to ensure every dollar you invest goes towards producing the next generation of leaders of liberty.
May your holidays and New Year be filled with love and freedom.
Dr. Wolf von Laer
Chief Executive Officer
Students For Liberty