Students For Liberty (SFL) is an international non-profit organization working to advance the ideas of liberty on college campuses around the world. Students For Liberty has grown rapidly across the globe in less than half a decade. Passionate volunteers supported by hard working and entrepreneurial staff have allowed SFL to constantly grow and expand while keeping the organizational structures as lean as possible.
The SFL team is passionate for liberty and shares SFL's vision of social change and the importance of making the world a freer place. SFL team members go the extra mile in order to make sure that more students around the world can benefit from our programs and resources.
Working for SFL is similar to working at a tech startup. We pride ourselves on fast growth, hard work, quick advancement to a high degree of responsibility and autonomy, embracing entrepreneurship within the organization, and a passion for the product: liberty.
Become part of the team! Being a SFL Staffer means:

The opportunity for
professional growth

Increasing your skills
and experience

Working with some of
the best in the pro-liberty movement

Ownership over your
role and your work

A challenging and
dynamic work environment

The chance to see your
vision made reality

The opportunity
to grow

Increase your skills
and experience

To work with
the best

Ownership over your
role and your work

A challenging and
dynamic work environment

The chance to see your
vision made reality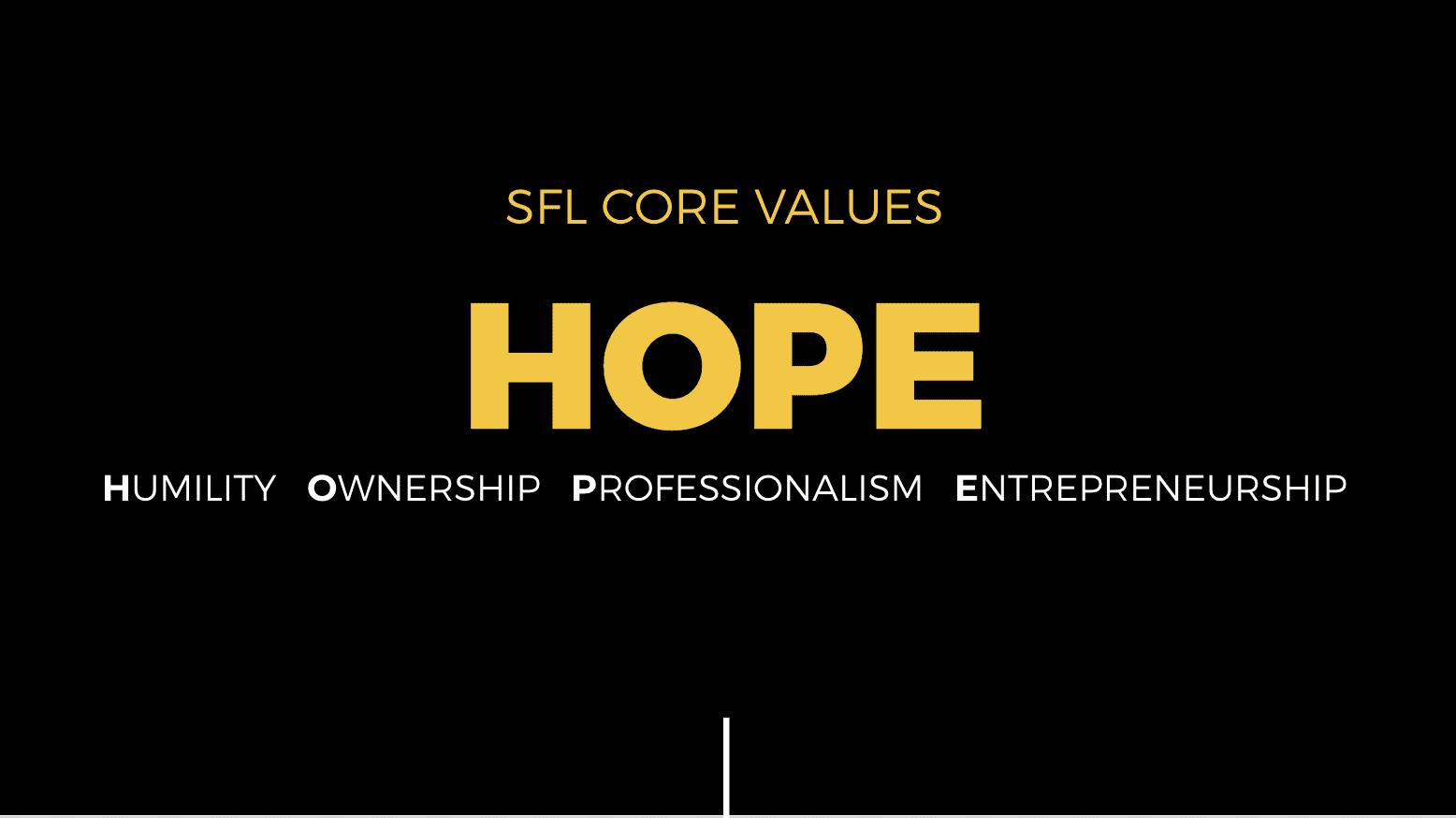 Events &
Opportunities
FLAGSHIP, REGIONAL & PAST EVENTS
Success
Stories
Alumni stories all around the world
SFL
Programs
Academy, Coordinator Programs and more